Run as fast as you can down to your nearest Banana Republic!
They are having an extra 40% off clearance items! Yeah, you read that right. 40% already reduced items. Well, this was on Wednesday when I was there with
Katie
. I have no idea if this is still going on, so that's why you need to run as fast as you can. In fact, instead of running, you should probably get in your car and drive there as fast as you can without hurting yourself or others.
I scored the following: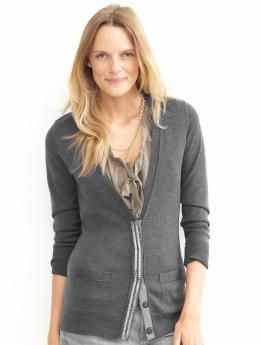 This gorgeous charcoal embellished cardigan for $20.99
originally $79.50!
I got tons of compliments when I wore this the other day! It is sooooo cute on.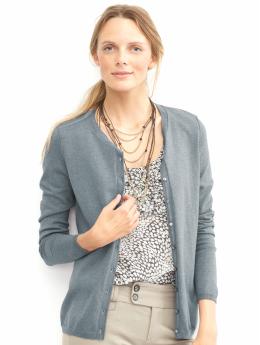 This comfy and super soft silk blend stretch cardigan in Slate Blue for $17.99
originally $69.50!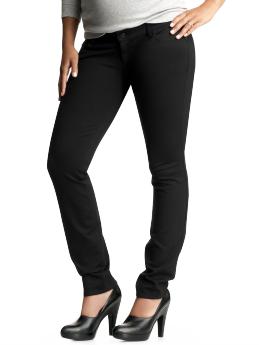 Skinny five pocket black stretchy trousers for $26.99 (called Brody Knit Pant)
Originally $98.00!
(Couldn't find the exact pants on their website, but this is pretty much what they look like)
They had so many beautiful things on sale that could definitely work for fall and winter for me! Gorgeous stuff!!! I had to stop myself at spending $65 (pre-tax). Usually their clearance items aren't that wonderful in my nearest store (and still seem expensive even on clearance), but I definitely scored this time!
Why are you still reading this blog post?
Pick your jaw up off the floor and go there now!!