Updated June 27, 2018
Guys, this one is a doozie! You all know how much I love discovering makeup dupes. I have viral content on Pinterest for it, and I have even been asked to speak at the Texas Pinners Conference about it!
I would say that discovering amazing drugstore makeup is one of my specialties. I make recommendations to you all the time, but today I am going to be showing you exactly how they look next to their high-end counterpart.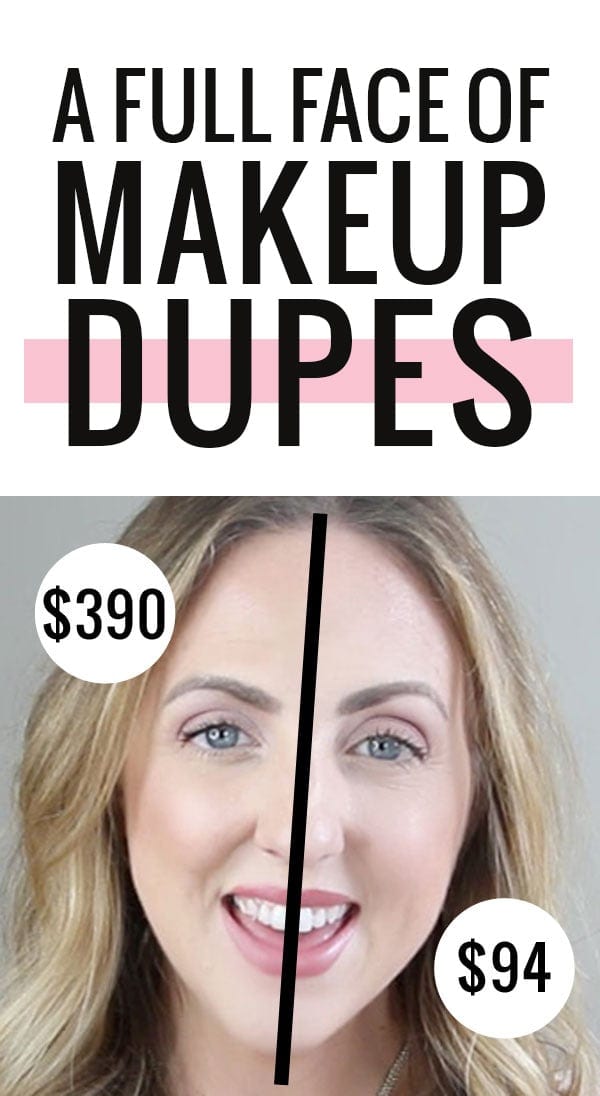 It's a full face of makeup dupes! My right side (your left) will be done with the high-end product, and the other side with the drugstore product. Can you tell the difference?
This video is a bit of a longer one because I really go in depth, and even show swatches of high end vs makeup dupes.
You also will catch some glimpses of Caroline, haha. I worked really hard on this video and I very much hope you all enjoy it!
High End vs. Drugstore Makeup Dupes:

Shop all the products here:

So, tell me. Which high end product are you going to ditch for it's drugstore counterpart? I sure as heck can't pick a favorite… such great dupes!
If you loved this post and video, pin the image below for me! Thank you! Be sure to check out more videos before you go!