Updated November 23, 2015
I've admitted it before and I'll admit it again. I will spend all day on my makeup, but when it comes to my hair, I prefer easy and simple looks. It's probably because I've used all my "getting ready" time on my makeup that I make a mad dash for my hair to look halfway human and then make a mad dash for the door.
I've been trying to step out of my comfort zone a lot more lately and try more "on trend" hairstyles. Well, the ones that are quick and easy for me. So basically anything that takes less than five minutes. I have found myself loving these looks and I don't care if I am too old to rock a half ponytail. If my 1 year old can, so can I. Right? Just let me think that.
I put together a short video tutorial for you guys. Keep in mind I am no hair professional. I just don't want my mop look like a hot mess most days.
I mentioned in the video that I have been loving the Goody Clean Radiance Hairbrush, especially for styling my hair on the fly. I do not have time for combs and teasing and all that jazz most mornings, so I need to rely on brushes that get the job done. This brush is seriously a new favorite. I've done blow outs with it, detangled my hair, and used it for regular day-to-day styling. It reminds me a lot of my favorite detangling brush, but with extra added benefits! First of all, it feels like a scalp massage every time I use it. Those bristles are amazing! It's got copper bristles, which promote a healthier shine*. Definitely a god send in drier winter months.
What easy on-the-fly hairstyles are your favorites (I mean, aside from the top knot, haha)? I need to keep stepping out of my comfort zone!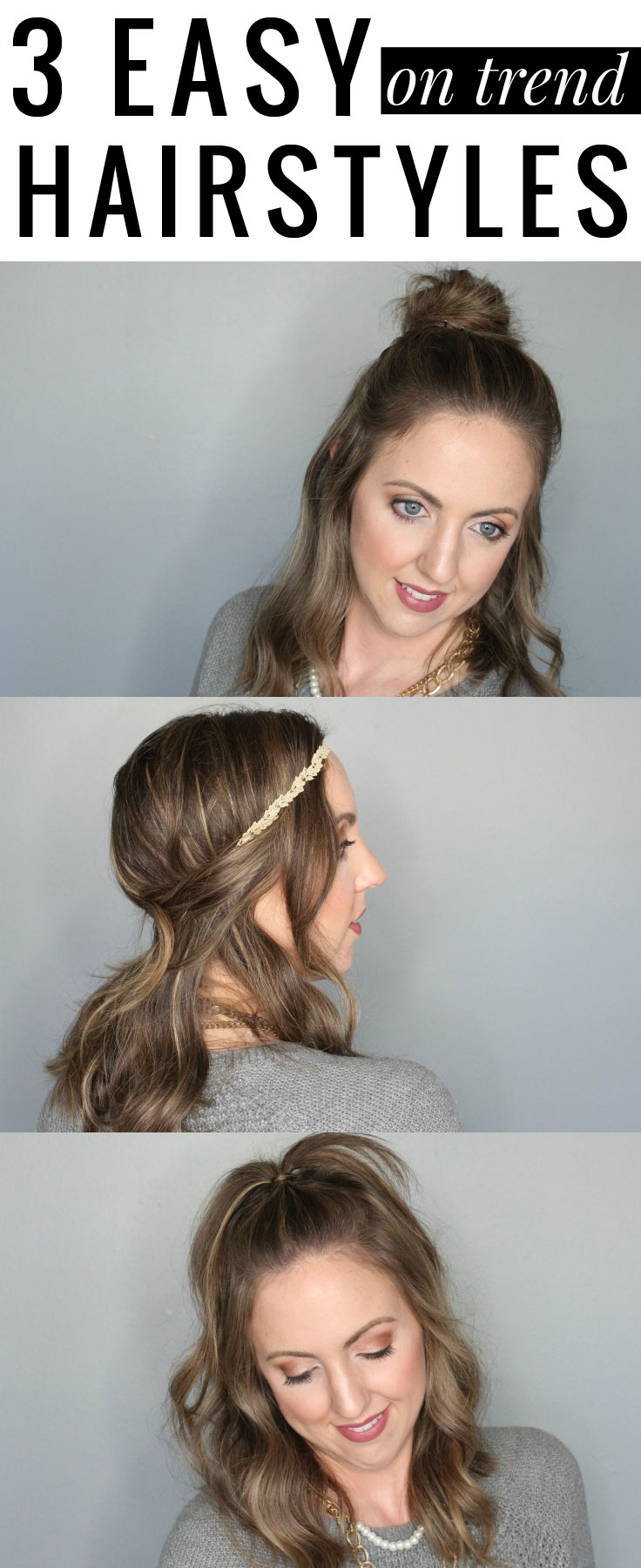 *Results based on consumer usage and perception study.