Thank you to Crazy8 for partnering with us and sending along these gorgeous outfits for Kennedy and Caroline to wear this holiday season! We love them!
Can we talk about how fast this holiday season has snuck up on me? It's only December 4 and I have already been to five holiday-related activities and events both with and without the kids. I know this season is extremely busy, but I wouldn't have it any other way. I love the decorations, the traditions, the food, my girls' joy and anticipation, and I love the fun holiday outfits to put together!
Crazy8 sent over these adorable metallic holiday dresses and they are perfect for church, parties, and any other holiday activities we will be attending. I always love shopping at Crazy8 because they have fun trends for me to try on my kids. Metallic, velvet, pom pom, and bell sleeve are some of the trends the girls are rocking today!
I matched their outfits with the perfect burgundy bell-sleeve velvet dress.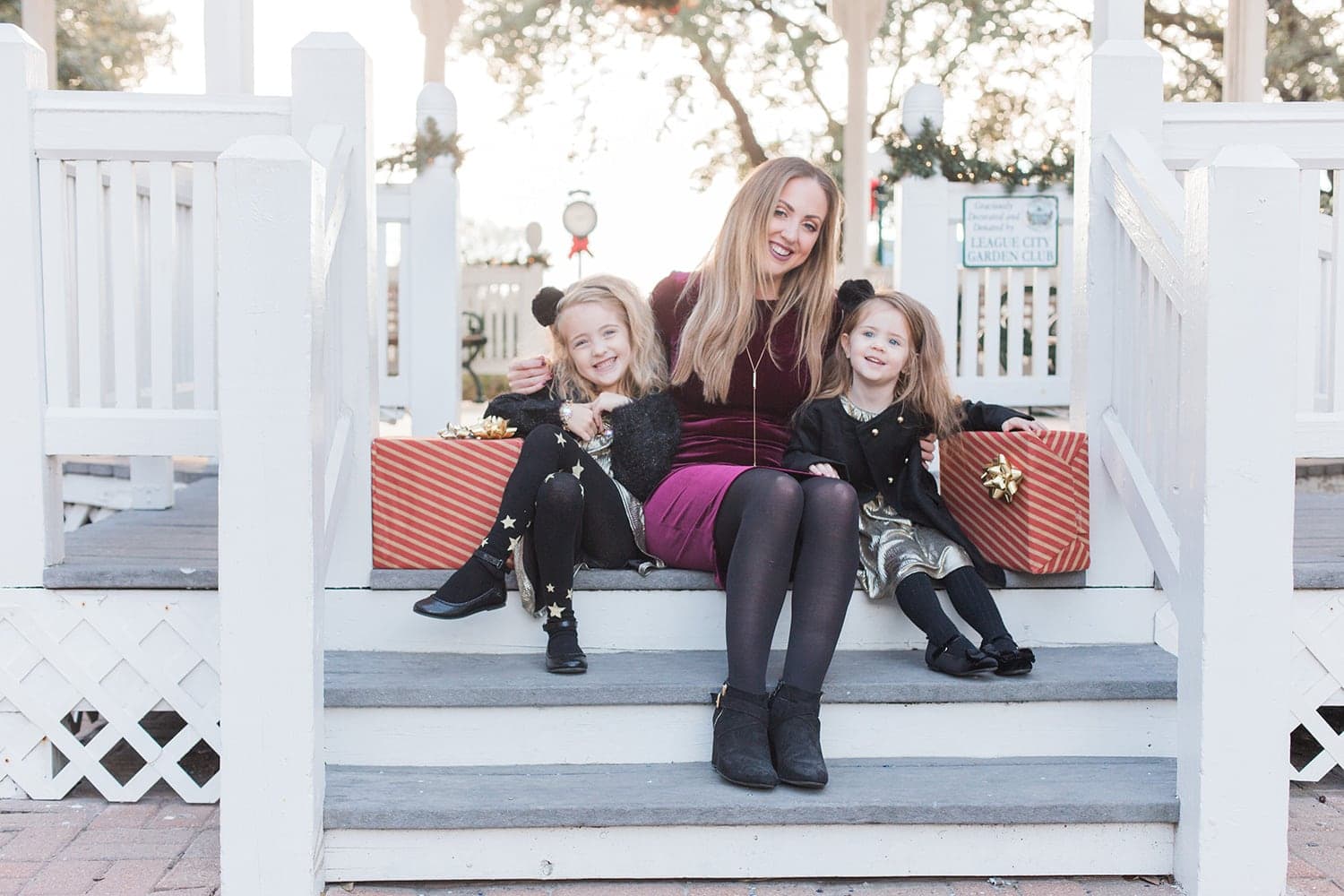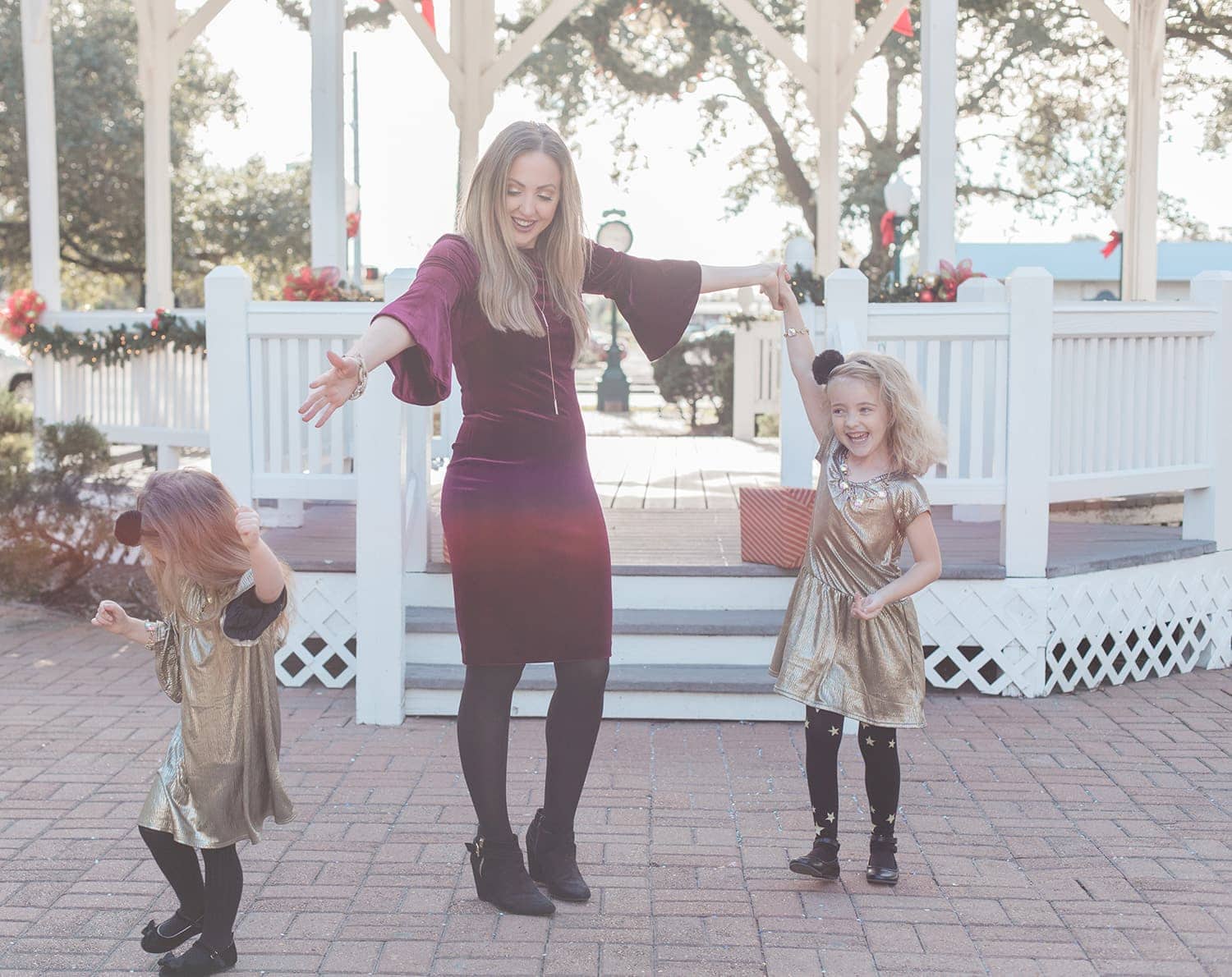 Mama's Outfit Details: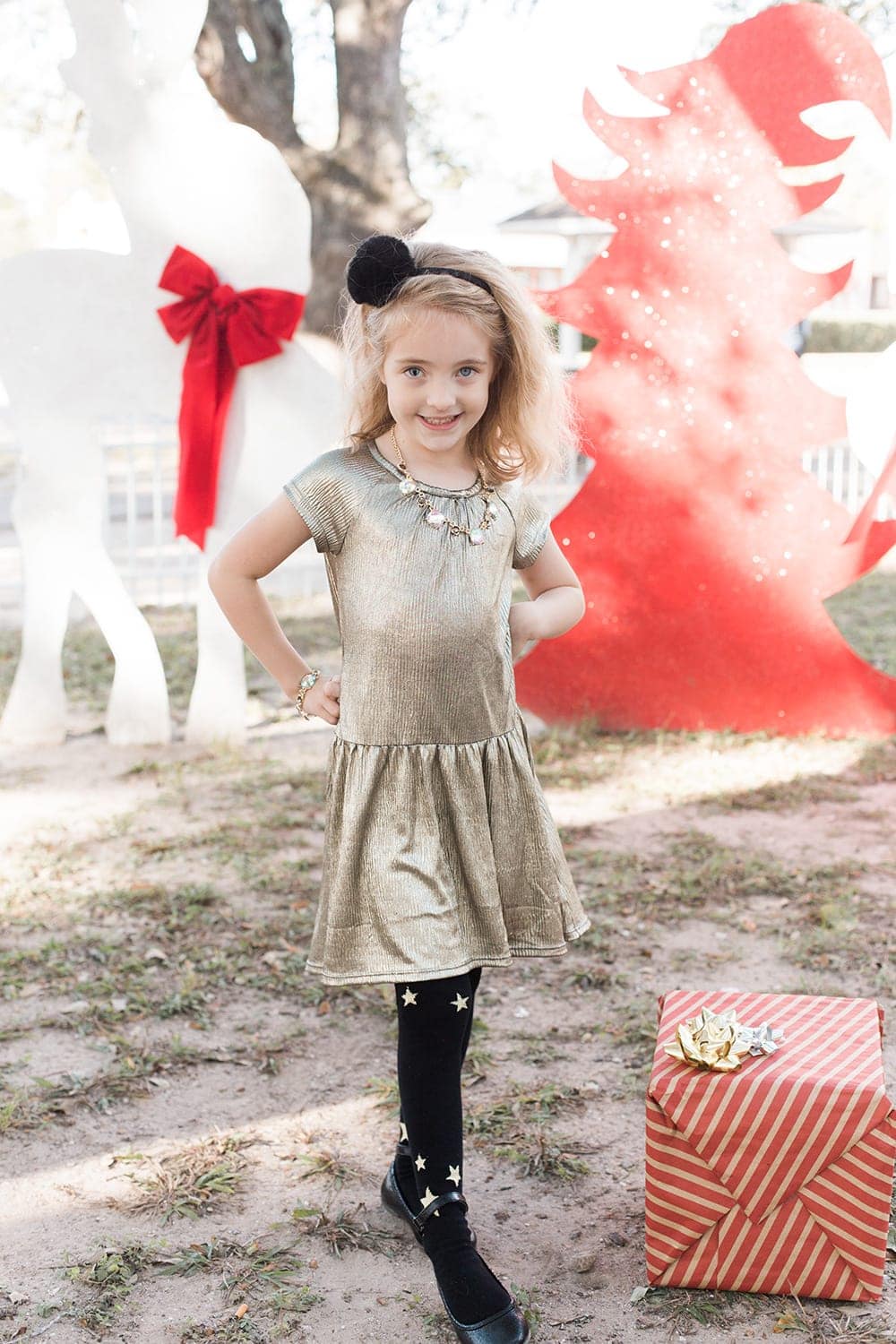 Kennedy's outfit details:
Metallic Dress // Fuzzy Sparkle Cardigan // Crackle Flats // Pom Pom Headband // Gem Necklace (c/o Crazy8)
Caroline's Outfit Details:
Metallic Dress // Double-Breasted Coat // Pom Pom Headband // Velvet Bow Flats // Gem Necklace (c/o Crazy8)
We're ready for our next fun holiday event!