Updated March 2, 2018
Disclosure: This is a sponsored conversation on behalf of Hair Food. The opinions and text are all mine.
I struggle with not only fine but incredibly dry hair. My hair is also color treated and I live in a hot and humid climate (hello, frizz!), and it's not exactly the best combination for full and silky tresses. I have tried so many products, tips, and tricks over the years and I have finally found a good routine for managing my unique hair type. Today, we're going to be sharing some tips for fine and dry hair. I hope it helps you discover some new ways to manage your hair type and texture, especially if it is similar to mine!
The most important tip for managing fine and dry hair is this: less is more. Less harmful ingredients, less layering of product upon product on your hair. More on that in a minute!
Tips for Fine and Dry Hair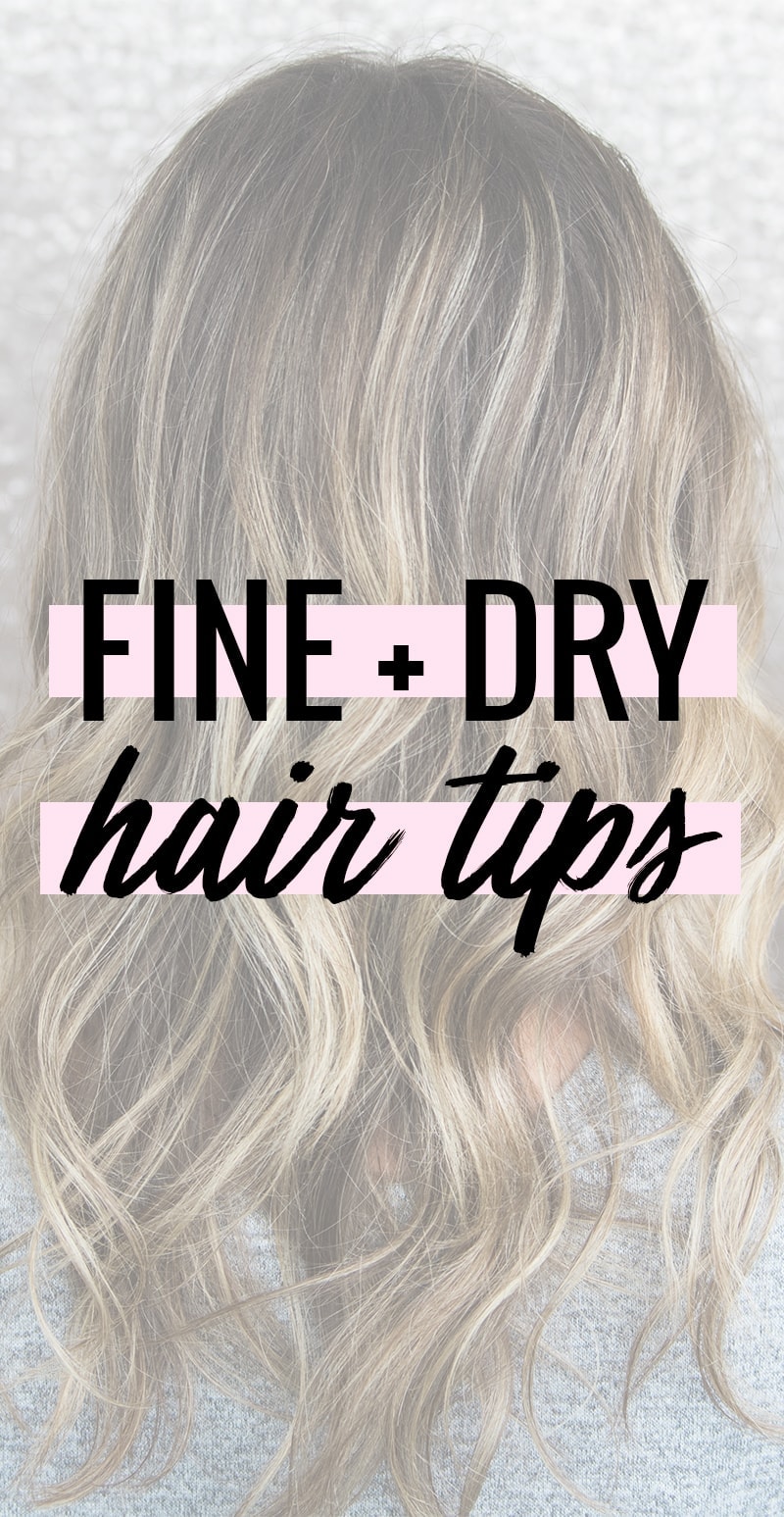 Use Less Styling Products
The common practice to treat fine hair is to overload the scalp with volumizing and texturizing products. While it does create lots of volume, it lacks keeping the rest of the hair sleek and smooth. I also noticed I need a hair wash more frequently if there is a buildup of product. Less is more!
Space Out Hair Washes
Since my hair is fine, it's impossible to go 5+ days between hair washes. I've found the sweet spot for me is every 2 days. With that being said, it's extremely important for me to find a nourishing shampoo and conditioner that not only performs well but has pure ingredients. I'm using the Hair Food Moisture Collection, and I am impressed! First of all, I love the large bottle size with the pump – it's super convenient in the shower. Secondly, I always go for a moisturizing/nourishing formula because it keeps the ends of my hair hydrated. This fits the bill for me there! I focus the conditioner toward the ends to avoid weighing down the scalp. The Hair Food Moisture collection is free of parabens and mineral oil.
Air Dry Your Hair
Another thing tip for fine hair is a blowout. You can add great volume and style with a blowout, but doing that every time you wash your hair can be damaging. And, since I wash my hair more frequently than others with a thicker texture, it's important for me to let my hair air dry after washing as much as possible.
Don't Overdo it on Dry Shampoo
Dry shampoo creates more build up on the scalp, which is a nightmare if your hair is fine in texture. It also tends to dry hair out more. I like to use dry shampoo at night very sparingly and only if I need to touch up. That seems to work best for my hair type and texture!
Feed Your Hair with Nourishing Ingredients
Once a month, I like to deep condition with pure extra virgin coconut oil, and really focus it on the ends. Doing a little hair DIY is always fun and great for your hair!
I mentioned I use the Hair Food Moisture collection on rotation. I also love that the products are infused with honey essences and apricot fragrance. Like I mentioned, they are free of parabens and mineral oil. The conditioner contains three essential hydrators to regulate moisture absorption, locking in hydration so hair feels moisturized from within. It's a win in my book!
If you have fine and dry hair, what are some of the things you do to manage your hair? I'd love to hear your thoughts, and for you to go check out Hair Food, available at CVS, on your next hair care shopping session!