Updated October 23, 2020
Looking for a trendy handbag but don't want to break the bank? There are so many cute and cheap Amazon purses you can find for under $40!
I know we all have a love affair with Amazon. Sometimes I don't even bother if I can't get what I need with that amazing 2-day shipping. My life basically revolves around our Amazon Prime subscription. Relatable? Haha.
I have to say, I have found the cutest purses on Amazon! Lots of designer dupes and really high quality stuff. I'm not much of a "luxury" girl, but I do like looking as if I care about trends. I enjoy keeping up without the splurge. I've always been that way (hence all my drugstore makeup dupe posts).
I have been so pleasantly surprised by the price and quality of the Amazon purses! I've ordered a handful of them and plan to continue. For this blog post, I've rounded up 5 of my favorites – 3 of which I have bought and 2 that are highly-rated and on my shopping list.
5 Cute and Cheap Amazon Purses

I own two of these in different colors! I own the blush one and the burgundy one. The size fits my phone, wallet, keys, and a few extras (makeup compact, lipstick, gum). I think the size is absolutely perfect. They have also held up incredibly well for me and look so much more expensive than they actually are. I'm carrying the burgundy one in this photo:
View this post on Instagram

This is a really cute Chloe dupe! In fact, someone complimented me on my "Chloe" at an event. I felt like a fraud and I was like "yeah, um, I got this on Amazon." Haha! I have the gray one, and it goes with everything, and can also be worn year-round. I would say that this bag fits the least amount of items, but it still fits the essentials.
I'm carrying my saddle bag in this picture:
View this post on Instagram

This little handbag gives off YSL or Gucci vibes. I like the simplicity of it, and that it comes in a multitude of colors! It fits quite a bit (my phone, wallet, keys, compact, lipstick, and a few extras). I'm currently carrying this one around in black, and have been complimented on it a few times.

This is on my wish list! It looks a heck of a lot like one I got from Nordstrom for quite a bit more. (I also have to say it looks a lot like the Madewell totes, too.) The reviews on it are also amazing. I love that you can switch it back and forth from black to cognac and that it has a little pouch that comes with it. Count me in.
Here's what my reversible tote looks like… it's so similar!
View this post on Instagram

This is another Chloe-esque type bag that I've had my eye on. I like that you can wear it crossbody or backpack. It's got such a cute and unique design to it. It has a lot of great reviews and it seems to hold quite a bit. I am 100% certain this is next on my list to purchase.
This one below is available and another Chloe-inspired type of backpack purse!
---
Did you enjoy this blog post and want to save it for later? Be sure to pin this image!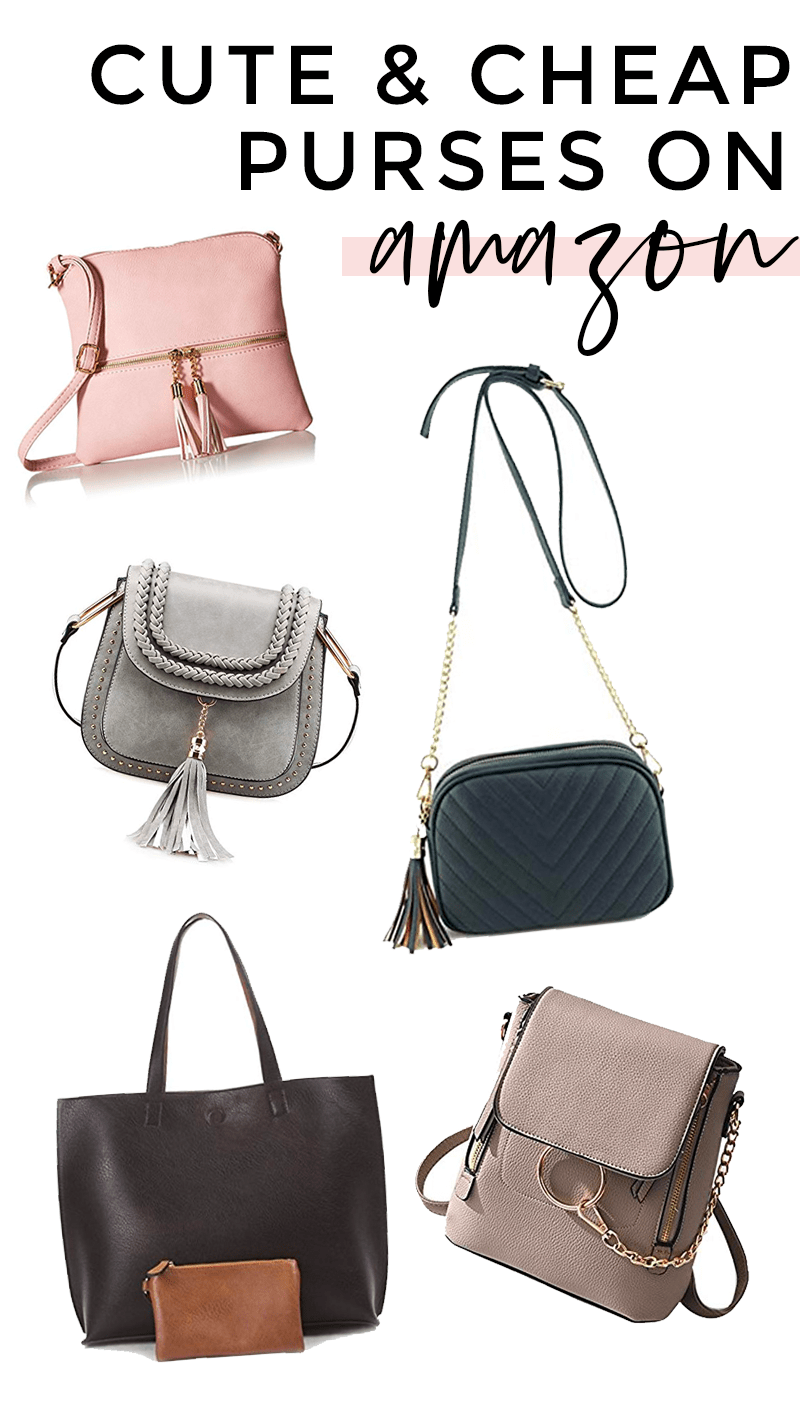 Shop the Post: