Updated July 28, 2017
It's been about a month since we vacationed in Seattle and Vancouver, and I'm finally getting my travel post up for the second half of our trip. I feel like I need to keep this travel guide short and sweet, and I'm going to focus on the high points. So, if you're traveling to Vancouver with kids, here are some must-dos! But first, here's the short vlog I put together for the rest of our trip!
Vancouver With Kids Travel Guide Vlog
What to do in Vancouver with Kids
Eat all the food. While we felt the food was lackluster in Seattle, we thought it was amazing in Vancouver! We had the best Dim Sum of our life, the freshest fish and chips, and the most unique and tasty sushi ever. Vancouver is definitely a foodie city, so take advantage of it! Our favorite restaurants we visited were Richmond Red Star (for Dim Sum), Edible Canada, and Minami Sushi.
Visit the Capilano Suspension Bridge. We had a serious blast at this park, even with our little kids! Luckily we were with a big enough group that we could take turns holding Caroline or holding Kennedy's hand. This bridge is a super long suspension bridge, and it also has a cliff walk, and little bridges to climb around in the tree tops. Probably my favorite adventure in Vancouver! One tip worth mentioning: we went after 5:00 p.m., and they also have a twilight discount at that time. It wasn't crowded and was the perfect time to go!
Shop and play at Granville Island Market. This is a great place to walk around and see the sights of the city. They have a whole kids market with tons of activities for the little ones, too. We hung out here all morning and had lunch there.
Spend a while at Stanley Park. We spent most of our last day at Stanley Park. Lots to do with the little ones – there are playgrounds, a train to ride, and lots of trails. The views around the little island are also beautiful. This kept us very busy!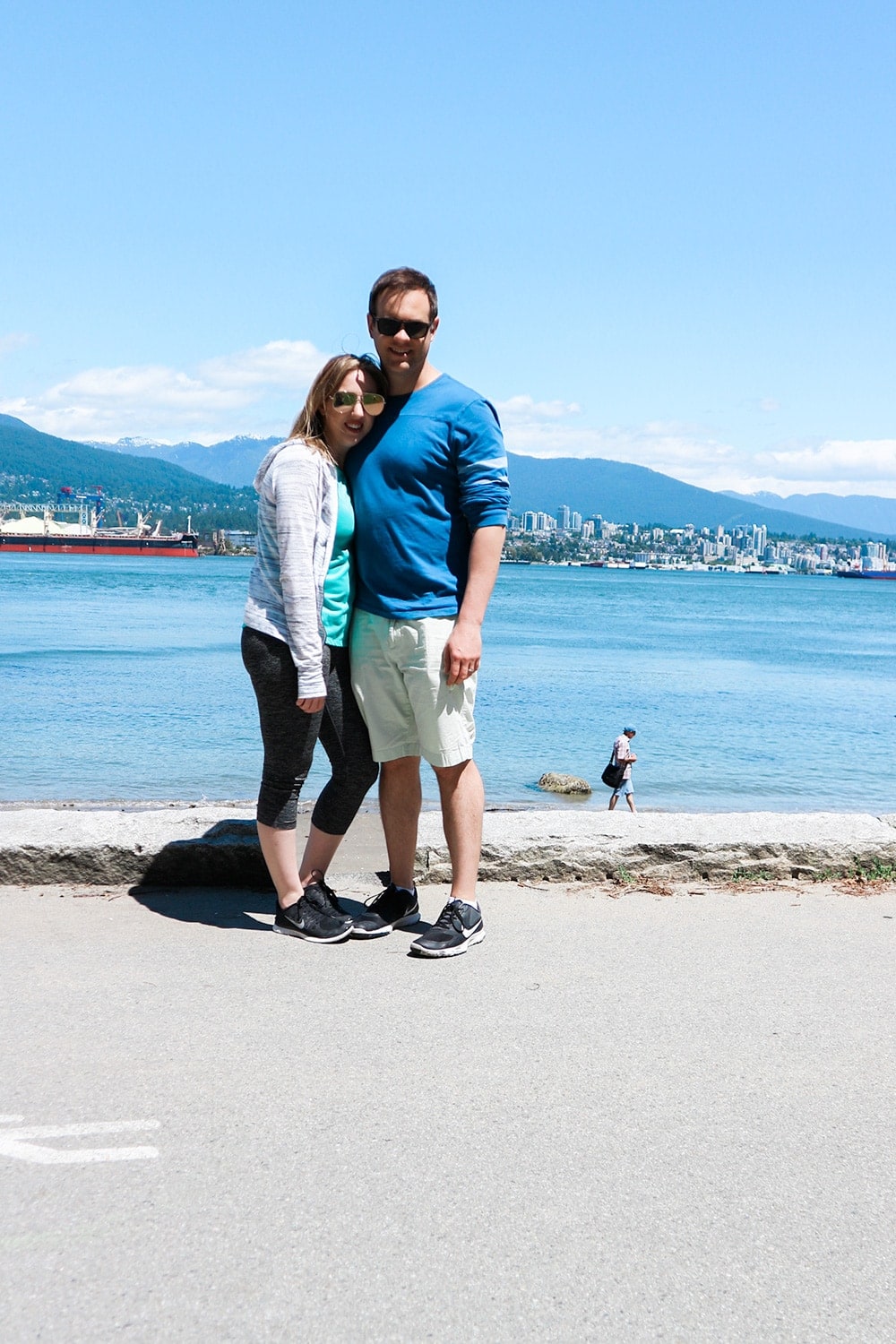 I think that about covers the high points of our trip. We had a blast in Vancouver, and hope to return some day!